---



AN ELEGANT NEW BOOK BY JOHN SEXTON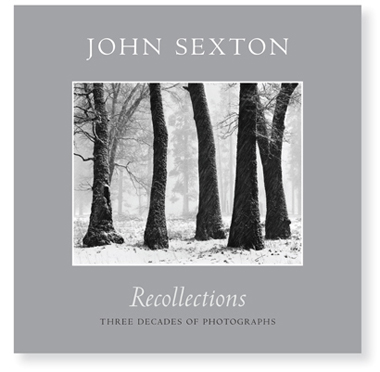 John Sexton's images in Recollections portray idyllic
landscapes where the world becomes quiet, and if we are patient,
the subtle whisperings of the land may be heard.
– Michael Kenna

Foreword by Arthur Ollman
Afterword by Ray McSavaney

55 Laser Fultone reproductions
Hardcover, 140 pages, 12 x 12 inches
ISBN: 0-9672188-8-8


Ventana Editions is pleased to present Recollections, John Sexton's highly anticipated fourth book. Marked by the same excellence in printing and design as Sexton's three previous award-winning books, Quiet Light, Listen to the Trees, and Places of Power, Recollections promises an equally memorable experience.

Purchase autographed copies of Recollections at
Special Discounted Prices from Ventana Editions

Learn more about the Hardcover and Deluxe Limited Edition of
Recollections and see images from the book

John Sexton will be conducting lectures, seminars and book signings in 2007-2008

Subscribe to John Sexton's mailing list
Learn about upcoming events, photographic projects, news, and receive special discount offers. Please indicate if you would like to join John's postal mailing list, e-mail newsleter list, or both mailing lists. We do NOT share your information with others.

---
MISS THE BROADCASTS?
LISTEN TO JOHN SEXTON'S WEB BROADCASTS
More information...

---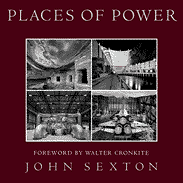 See more of Places of Power: The Aesthetics of Technology

12 x 12 inches, 83 black -and-white laser scanned Fultone plates printed by Gardner Lithograph on premium-quality heavyweight paper
Places of Power is now out of print.
Autographed first edition copies are available
directly from the publisher Ventana Editions.
Autographed copies available.
---